Motors
Smart Opener Disc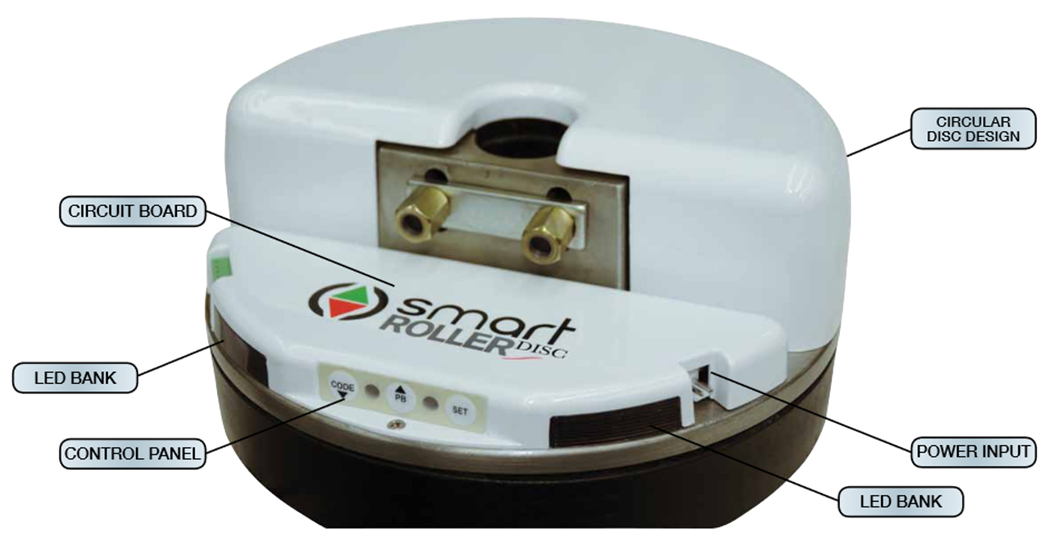 The Smart Roller disc™ sets the benchmark in design and innovation. The cast aluminium chassis creates a rigid platform and miniscule footprint while the 24 volt DC motor provides powerful, smooth and quiet operation. The circular design of this roll up door opener enables it to be installed in extremely tight sideroom situations as the entire disc can slide into the door curtain.
Style And Function
The Smart Roller disc™ features a full gloss white housing to blend with the modern home's white plasterboard garage. It looks absolutely stunning and although it is compact, it's also very powerful.
The most contact you ever have with your garage door opener is through the transmitter, generally attached to your keyring. The Smart Openers transmitter's stylish and clean lines is the perfect accompaniment to your keyring. Its modern looks and great feel in the hand make it a pleasure to use.

Advanced Technology
The Smart Roller disc™ contains many advanced features including:
• a one-piece cast aluminium chassis;
• Smart Clutch - patented manual disengage mechanism;
• a highly efficient, powerful and quiet 24 volt DC motor (another Smart Openers innovation in advanced motor design);
• soft start/soft stop;
• plus a security coded transmitter/receiver giving you true peace of mind.

The transmitter/receiver's rolling code algorithm generates a random code from over 4 billion possible combinations each and every time you press the transmitter button. With a dedicated frequency which minimizes the risk of jamb out by other electronic devices, and a weather resistant housing to reduce the potential of water damage in everyday use, this unit is a pleasure to use.